Mrs Vicky Lawrie
A record-breaking equestrienne competitor
As a young horse competitor, Vicky Lawrie spent countless hours pouring over horse show pictures in Hoofs and Horns magazine. In 1964 June Bloxham was featured on the cover winning the Garryowen Equestrienne Turnout. Captivated, Vicky's path and ambition were born that day.
Mrs Lawrie is the most prolific winner of the Garryowen Perpetual Trophy, the most coveted show horse title for female riders in Australia and one of the most prestigious equestrienne events in the world. Mrs Lawrie has won the competition an incredible six times, in 1981, 1983 and 1984 riding Picasso, 1989 and 1990 riding Breughel and in 2000, riding Kings. 
In 2009 she was the first person to be inducted into the Garryowen Hall of Fame in recognition of exceptional achievements in the Garryowen.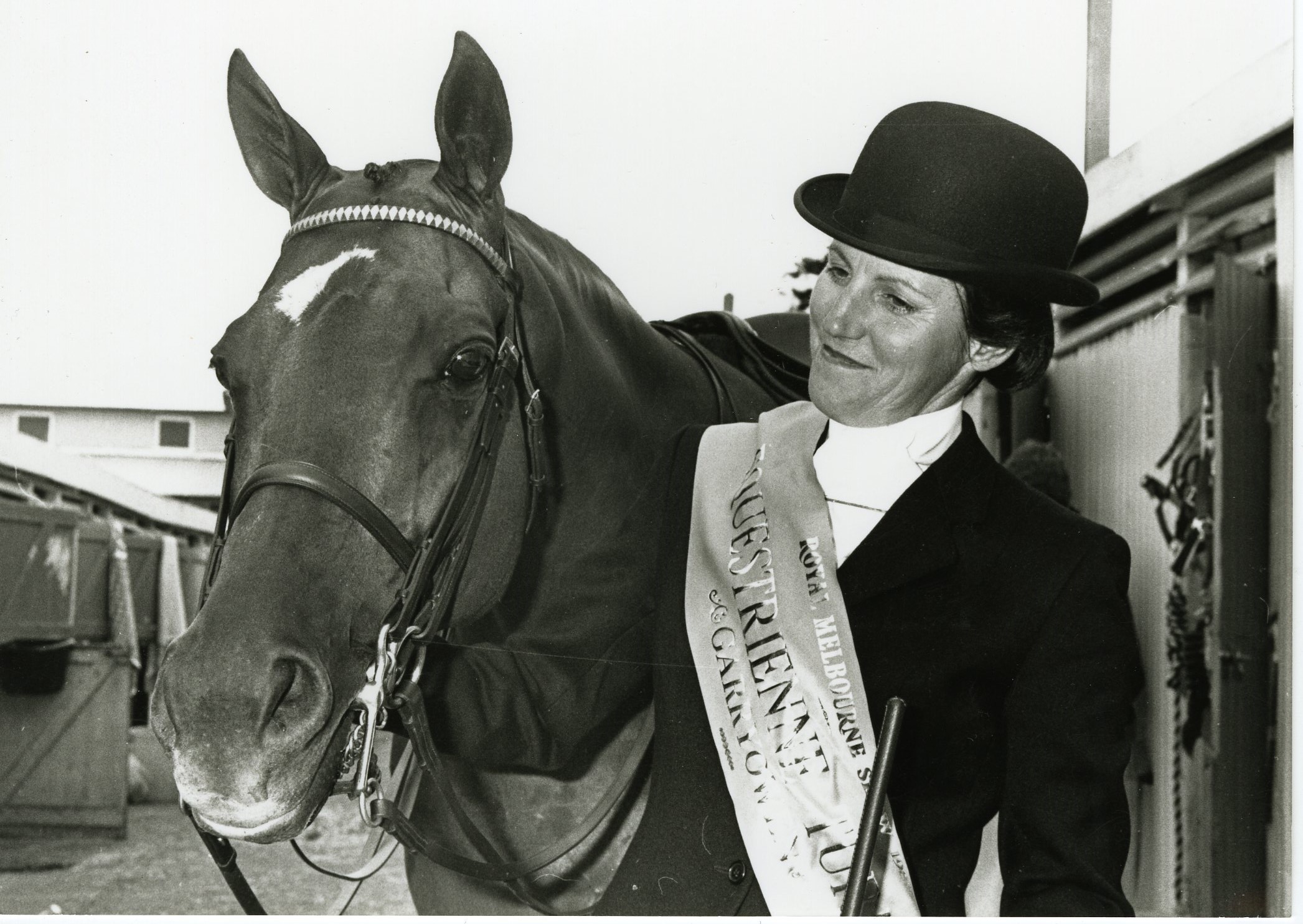 Winning the 50th Garryowen is Mrs Lawrie's most treasured Melbourne Royal Show achievement, and she still encourages young competitors to participate in the prestigious competition.
Today, Mrs Lawrie and her husband Chris live on 20 acres in the west coast of South Australia. They still enjoy showing and many successful show horses have been produced by their stud, Kolbeach Riding Pony Stud.
While she indulges in her love of fashion by running a jewelry business, horses will always be at the top of the list for this revered horsewoman.