Ms Karen Bond
A Bond like no other; lifelong connections made at Melbourne Royal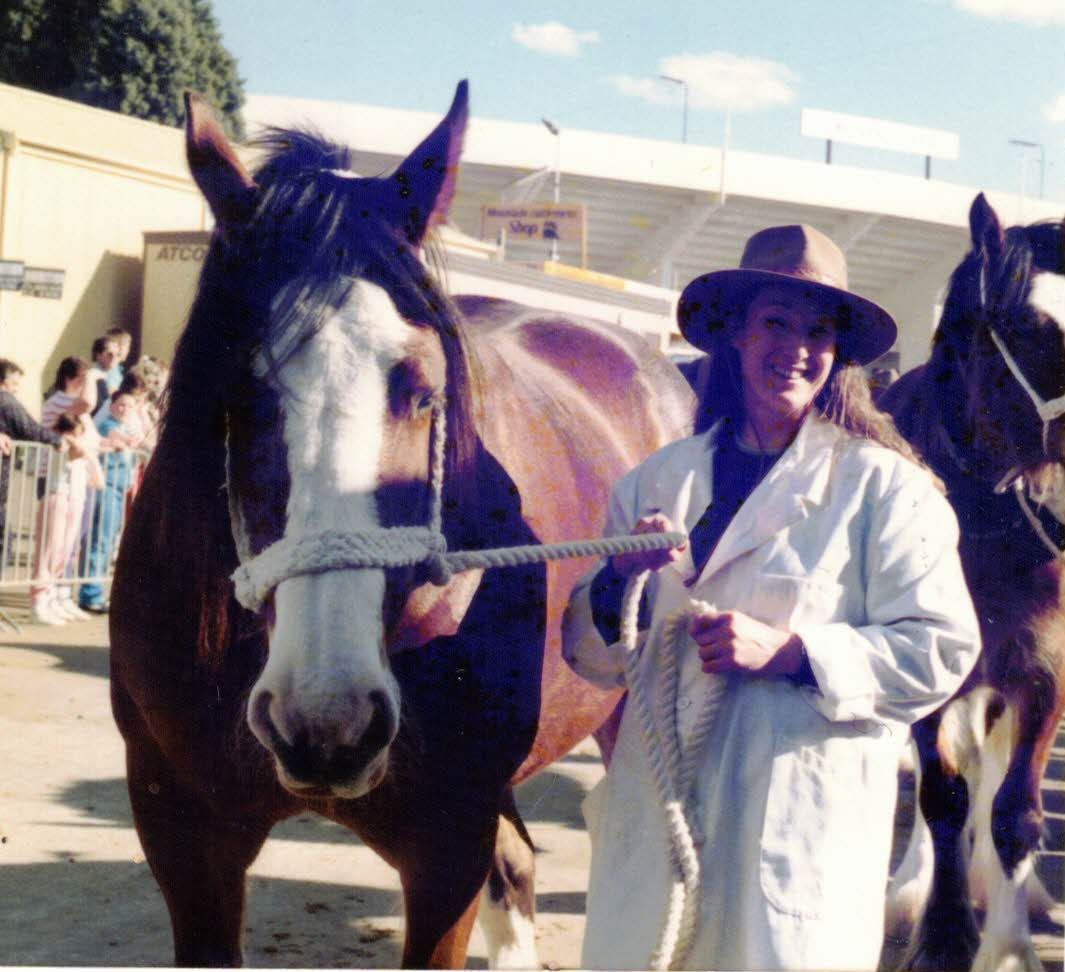 A special steward, secretary and exhibitor at the Melbourne Royal Show, Karen Bond owes her lifelong connection to the many wonderful faces and families she's met along the way. 
Karen's attendance at the show began in her childhood with her grandparents who took her to witness the Grand Parade and admire Boxer dogs. At a Pony Club camp, she met Jenny Exton, whose family owned the "Yarraview Stud," breeding Palomino and Arabian horses. Joining them at the Sshow became an annual tradition, where she also forged bonds with the Mahncke family and their Waverley Clydesdale stud. Karen fondly recalls the thrill of leading young Clydesdales in the Grand Parade.
In 1992, Karen embarked on her own showing journey with the renowned "Beereega" Clydesdale stud, owned by the Beer family. Her debut at the Royal Melbourne Show with Beereega Cameo earned her the title of Reserve Champion Junior Clydesdale, igniting her passion for showing. She continued attending the show with Louise Beer, who later became a Clydesdale judge. Karen also served as a fill-in secretary for various breed societies, including Clydesdales, Highland Cattle, Dairy Shorthorn, and Victorian Agricultural Shows.
Her involvement expanded to working with the Royal Agricultural Society of Victoria (RASV) and the Australian Stud Sheep Breeders Association. Karen eventually joined the RASV as a full-time employee, making valuable contributions to the Livestock office during the show. She remains actively engaged in stewarding and supporting the Sheep Section.
Karen's most cherished memory of the Sshow encompasses her involvement as an exhibitor and an RASV employee. The camaraderie among staff members holds a special place in her heart, and she treasures the opportunity to assist the Walker, Mahncke, and Beer families in showcasing their exquisite horses. The relationships formed, and the memorable experiences throughout her show journey, fill Karen with pride.