Mrs Susan Campbell-Wright
Meet the chairperson of one of Victoria's biggest exhibitions of Australia's creativity
Susan Campbell-Wright is the chief steward of the Melbourne Royal Show Art, Craft and Cookery Committee and holds the honour of being one of the longest serving committee chairs.
Susan's Melbourne Royal involvement began in the 1990s as an ACC exhibitor and later in the poultry section. It's a love she shares with all five of her children who have all exhibited in the ACC competition over the years. Susan even enjoyed some friendly rivalry with one son who was a keen poultry exhibitor with his waterfowl and Belgian Bantams. 
There's been many treasured moments but for Susan, one in particular will be cherished forever. 
"The thing which will stay with me the longest, and is still incredibly exciting, is receiving life membership. I was astounded when my name was read out," Susan recalled. 
"And being in the pavilion during the Show and seeing the wonder and admiration on the visitors' faces as they admired the exhibits and knowing we played a part in the competition and display is wonderful."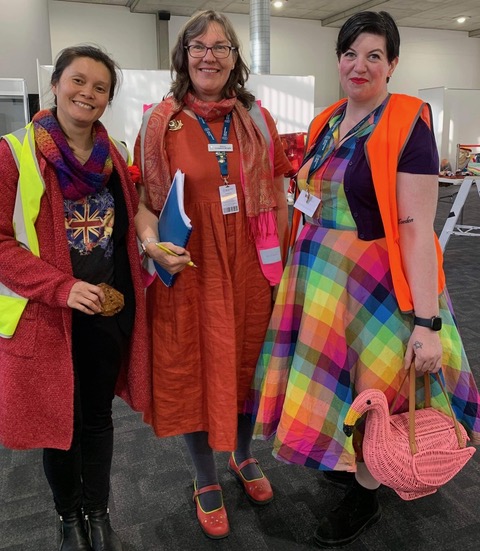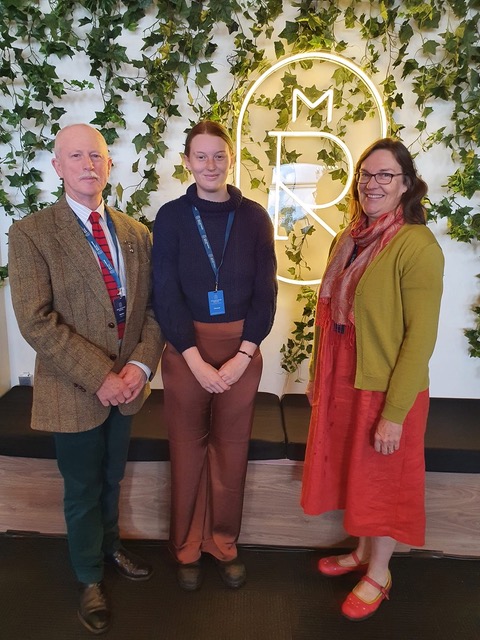 "I'm immensely proud of our many volunteer stewards and committee who come together once a year from such varied areas of life, get on well together, work hard together, enjoy each other's company, have a few laughs, and above all, treat the exhibitors and the exhibits with such respect and care," she said.
"And our event manager and staff are amazing. They make every volunteer feel important and take care of us while they do a difficult job with grace and good humour. I think an achievement of the whole committee is that we are a diverse group with differing backgrounds and opinions but we manage to work well together and get on well.
"Something I've enjoyed participating in is the development of interactions between the Melbourne Royal committees.  When I was first on the ACC committee all the committees were unknown to each other but we're now interacting more and more, with positive effects, I believe, for the competitions and for the experience and expertise of the committee members and therefore to the benefit of Melbourne Royal."
It's certainly a family affair for the Wright-Campbells; Susan's husband and four of their five children have been ACC stewards, with some still in the roles today.