The Bolton Family
One family's lifelong love for the Melbourne Royal Beef Cattle Competition
For Lisa and David Bolton, the Melbourne Royal Beef Cattle Competition is a true family passion.
David first exhibited Poll Herefords in 1987 for John Adams of The Anchorage, Mansfield and has exhibited several different breeds for various cattle studs since. The couple's daughters, Nicola, Aimee and Olivia have been just as dedicated to showing at the Melbourne Royal Show, having attended almost every year in some capacity since 1995, with Paige Poll Herefords and Bolton Girls Red Angus. 
"Being in the show ring with our daughters exhibiting together is something we have treasured," David reflected.
"Our daughters have attended the Melbourne Royal Show since they were babies and a huge highlight showing together was winning Interbreed Female Champion with our Red Angus Cow 'Gucci' and her twin calves with David, Aimee and Olivia exhibiting her together in 2014."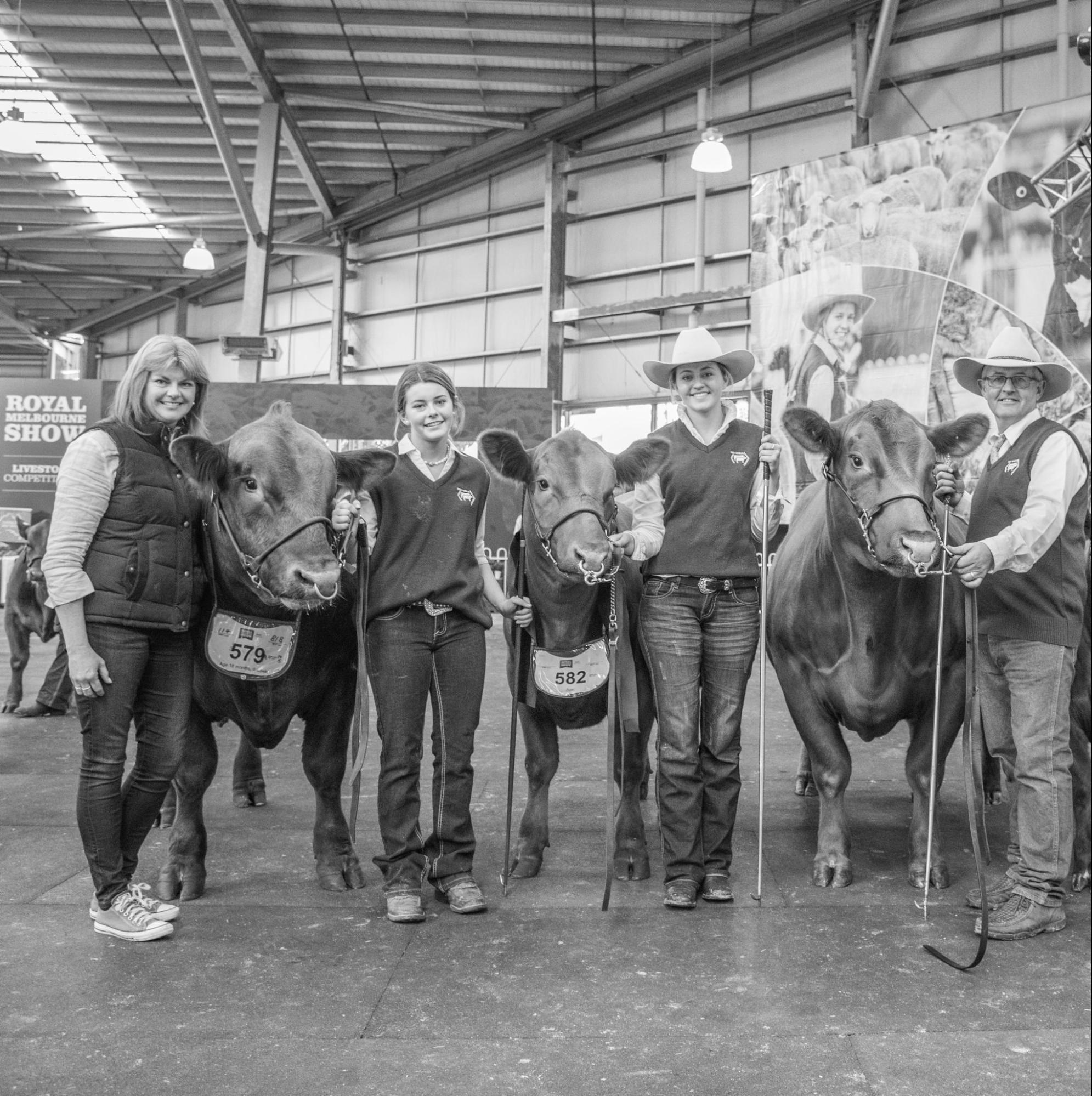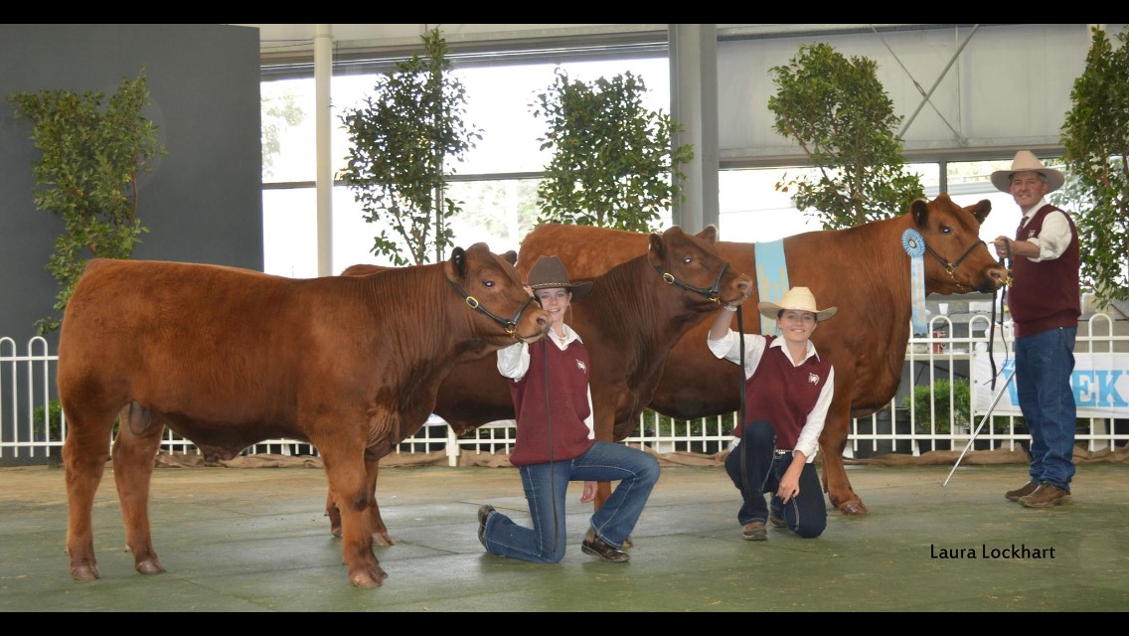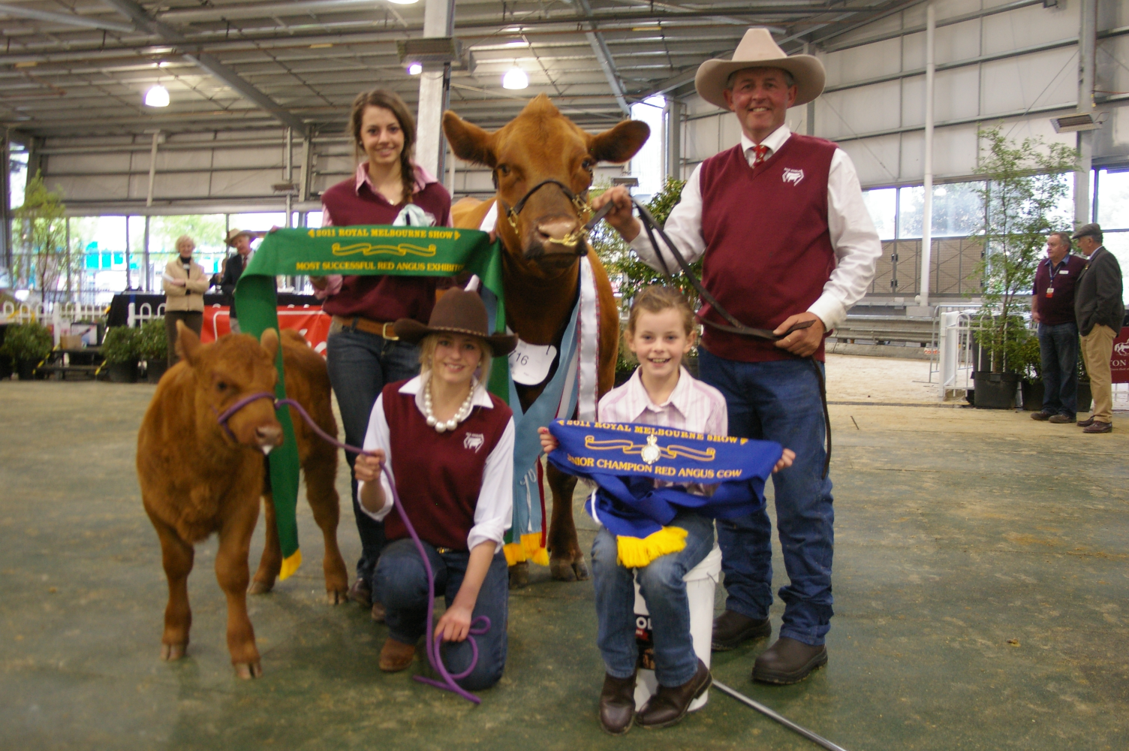 Along with exhibiting, the family is also heavily involved in bringing the Melbourne Royal Beef Cattle Competition to life each year. David has been on the Beef Cattle Committee since 2011 and the chairperson since 2016. 
"As a committee member, I'm proud of the work I do with my colleagues to provide an enjoyable and successful show for our exhibitors, also resulting in a great display for the public," David said. 
"We also have a big focus on encouraging the youth involved in the beef industry."
The couple's daughters are certainly flying the flag, with Aimee volunteering her time to the carcase competition. She started as an associate judge in 2016 and in 2022 judged the Feature Breed and Interbreed.