CEO Update - July 2022
20 Jul 2022 / Melbourne Royal News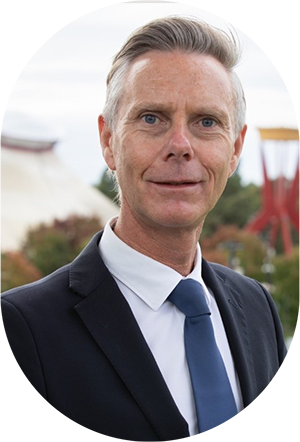 The 2022 Melbourne Royal Show is fast approaching and we are looking forward to the official media launch and tickets going on sale by month end. I am pleased to announce and welcome all highly valued official partners and sponsors for this year's Show. I thank Coca Cola Europacific Partners and Woolworths for maintaining their involvement as Principal Partners and thank Kubota Australia for elevating their support and involvement this year to become a Principal Partner. In a first for the Show, I am delighted to welcome Sushi Hub and Best Friends Pets as our new Major Sponsors for the Show and trust their involvement will be very rewarding.  
I am also thrilled to announce a new partnership with Live Nation to curate a fabulous new addition for the 2022 Melbourne Royal Show – The Show After Dark live music program. To celebrate the return of the Show this year, we are amplifying the entertainment value and introducing The Show After Dark. With the support of Live Nation, we are thrilled to present some of Australia's best established and up-and-coming musical talent to perform at the 2022 Melbourne Royal Show for Victorians to enjoy. 
You can read more about our valued partners and sponsors here. I look forward to announcing and revealing more about our commercial partnerships shortly as we work towards the 2022 Show being highly successful for all involved. 
Thanks to everyone who has been entering the Melbourne Royal Competitions. It will be fabulous to see all the livestock, horses, poultry, alpacas and dogs along with their handlers back at the Showgrounds this year vying to win a coveted blue ribbon. The Art, Craft & Cookery entries will be showcased in the all-new Spotlight Makers Pavilion in the heart of the Showgrounds this year, and we can look forward to the ever-popular Woodchop Championships being held again this year. 
I am pleased to advise that as part of our ongoing commitment to promoting and celebrating agriculture, Melissa Neal has joined Melbourne Royal as Manager, Agriculture Development and Engagement. Melissa is well known within our organisation with various achievements gained in her career including the Victorian Rural Ambassador 2014-2015, winner of Emerging Leader in Victorian Agriculture Award (RASV 2016) and the Royal Agricultural Society of the Commonwealth Conference Speaker in 2014 & 2016.  Melissa was also on the Beef Cattle Committee and Carcase Competition Coordinator from 2007 to 2017 and has been involved in Youth in Ag committees. I look forward to working with Melissa to improve and enhance our existing agricultural programs, develop new, innovative programs that are relevant and highly valued by our stakeholders, and cement Melbourne Royal's reputation and relevance for the agricultural sector. 
Congratulations to the Australian Sheep & Wool Show on a successful event at Bendigo Showgrounds 15 to 17 July. It was fantastic to see the event back in action and Melbourne Royal was thrilled to be involved as an official partner for the event, with a number of our staff attending to support the running of the competitions. 
I recently had the opportunity to attend and speak at the Victorian Agricultural Shows (VAS) convention held at Nagambie in June. The enthusiasm and interest in rural and regional agricultural shows has certainly not diminished and it was fantastic to see and hear about the plans for the 2022/23 calendar of events across regional Victoria. I wish all VAS members well for their respective Shows.  
A quick reminder that Melbourne Royal membership is the best-value way to experience the Melbourne Royal Show and there is still time to join. As a valued Melbourne Royal member you can enjoy complimentary admission for you and a guest to the Show as well as discounted car parking, access to Members' dining and hospitality areas and much more. 
You may have heard that the Melbourne Royal Australian International Coffee Awards and the Australian Distilled Spirits Awards are also underway. Entries for the Coffee Awards have closed and judging will be underway in August. The trophies will be presented on 1 October – International Coffee Day! There is still time to enter the Spirits Awards, with entries closing on 29 July. 
Thank you for your ongoing involvement and interest in Melbourne Royal and I will be keeping you informed in the lead up to the 2022 Melbourne Royal Show.