CEO Update - July 2023
27 Jul 2023 / Melbourne Royal News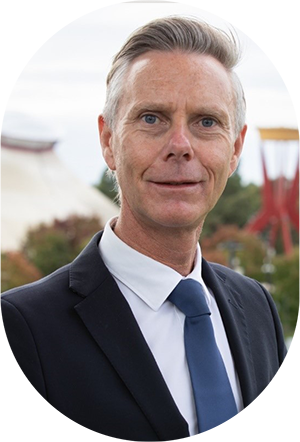 The remarkable growth in the Australian distilling industry over the past ten years is proudly on show this week at Melbourne Showgrounds, with a record 975 entries being judged in Melbourne Royal Australian Distilled Spirits Awards.
Fifty highly respected judges, led by head judge Shaun Byrne, come together over three days to critique and provide commentary on each of the entries. Overall, we received a 12% increase in entries, with 35 entries in the brand-new Design Award category.
Melbourne Royal Australian Distilled Spirits Awards provides Australian distillers with a valuable benchmarking opportunity to drive innovation and improve quality. I thank the Distilling Industry Advisory Group, represented by Stuart Gregor (Four Pillars), Sebastian Raeburn (Anther Distillery), Seb Costello (Australian Spirits Ambassador, formerly of Bad Frankie), Julian White (Whisky & Alement) and Luke McCarthy (OZ Whisky Review), who assist us to further advance these awards and provide even greater value to distillers. We are also incredibly grateful for all the judges and stewards who generously volunteer their valuable time to assist us with judging the 2023 Melbourne Royal Australian Distilled Spirits Awards.
The trophy winners for the 2023 Melbourne Royal Australian Distilled Spirits Awards will be announced on Thursday 3 August in Victoria Pavilion at Melbourne Showgrounds and you are welcome to attend and enjoy a fabulous evening. More details and tickets are available here.
The first of the Melbourne Royal Australian Food Awards categories were judged at Melbourne Showgrounds on Tuesday 4 and Wednesday 5 July. We received a record 327 entries in Sweet & Savoury Preserves category– ranging from exotic jams to eye-watering chilli.
Melbourne Royal Australian Food Awards are open to commercial food producers of all sizes, from boutique operators to large-scale manufacturers. The record entries are on the back of the new category changes implemented for the Melbourne Royal Australian Food Awards, which continue to be aligned with industry trends, production techniques and importantly, consumer interest.
Some of the country's highest profile chefs and industry stalwarts, including Rosa Mitchell, Jerry Mai, Adam D'Sylva, and Damian Snell, were part of the 12-person judging panel undertaking 'blind' tastings across a dozen entry categories. The judges assessed and scored each entry on a set of six criteria – colour, flavour, texture and body, aroma, trueness to description and finish of product – and, in many cases, there were very few points separating the top entries. Competition rules stipulate that entries must be 100% produced in Australia and commercially available for retail, which means that the gourmet gems we uncover can be bought and enjoyed by food-lovers across the country.
Champion trophy winners were:
• Champion Victorian Preserve Producer: Emelia's the Saucy Australian, the Kyneton-based producer claimed four gold, two silver and three bronze medals in the Savoury Preserves category.
• Champion Sweet Preserve: Cunliffe & Waters 'Raspberry Jelly for Cheese' made in Coldstream, Yarra Valley.
• Champion Savoury Preserve (tied winners): Turban Chopsticks (WA) 'Satay Peanuts' and Gamila at Beechworth (Victoria) 'Pickled Blueberries with Saffron'
Congratulations to those who won gold, silver or bronze medals in each of the 12 categories and in particular the champion trophies winners. I thank producers who entered these awards and our government partner Agriculture Victoria and major partner Plasdene Glass-Pak for supporting these awards.
Entries for the next Australian Food Award's category, Dairy, have recently opened and we are delighted with the number of producers who have entered to date. Entries will close on August 4. The Dairy category is open to commercial food producers of all sizes and the awards provide these organisations with an opportunity to benchmark against their competitors, inspire innovation and improve the quality of their product.
Entries are also open for our prestigious Melbourne Royal Wine Awards. In 2023, the time-honoured and treasured Jimmy Watson Memorial Trophy will be awarded for the 60th time. The Melbourne Royal Wine Awards is Australia's most respected wine show and seeks to reflect current industry trends, production techniques and consumer interests, with several refinements and new initiatives implemented in 2023. Full details of this year's initiatives are available in the Entry Booklet.
2023 Melbourne Royal Show
The 2023 Melbourne Royal Show is fast approaching and preparations to maximise the appeal and success of the 2023 Melbourne Royal Show for all involved are progressing well.
The quality and variety of experiences, entertainment and attractions at this year's Show has been carefully curated to enhance the value proposition for the price of admission. We are looking forward to admission tickets going on sale and launching our media campaign on 9 August from which time we will be rolling out some exciting announcements over the coming weeks about this year's entertainment line-up, attractions and valued sponsors.
There is nothing like the thrill and excitement of competing at the Melbourne Royal Show and, this year it will be even more special to win a coveted Melbourne Royal blue ribbon as we celebrate 175 years of the organisation. From livestock, alpacas and the horses in action program to woodchopping, art, craft and cookery, poultry and championship dogs, all the Melbourne Royal competitions are going to bring plenty of excitement. We have had incredible interest in all competitions this year, including a record number of entries recorded into the equestrian events. Thank you to everyone who has already lodged their entries and, if you haven't already entered, please note that many competitions still remain open, so I encourage you to visit melbourneroyal.com.au and make sure you get your entry in before the respective closing dates.
Melbourne Royal Membership
Melbourne Royal membership is the best-value way to experience the 2023 Melbourne Royal Show and there is still time to join. As a valued Melbourne Royal member, you can enjoy complimentary admission for you and a guest to the Show as well as discounted car parking, access to Members' dining and hospitality areas. In addition, members can save up to 50 per cent on entry fees for agricultural and other Melbourne Royal competitions. If you are also planning a trip to attend the Ekka in Brisbane, make sure you take advantage of the reciprocal rights on offer as a Melbourne Royal Member.
As a not-for-profit membership-based organisation, we are committed to enhancing member value and growing our membership base as a legacy from our 175th anniversary celebrations this year. We seek your support by being a financial member this year and encourage your family and friends to also join.
To join today, simply visit melbourneroyal.com.au/membership and complete the online application. Alternatively, you can email membership@melbourneroyal.com.au and request an application form be mailed to you.
Our people
The Board and management of Melbourne Royal were very saddened to learn of the passing of Kathleen Cust and Donald Simpson.
Kathleen had been involved in Melbourne Royal's Horses in Action competition for a remarkable 70 years, competing in the Ladies Riding Competition from 1960 and generously volunteering as a steward. We were incredibly fortunate to have Kathleen as a wonderful advocate and supporter of the Melbourne Royal Horses in Action competition in particular the Hunting Section and as the sponsor of the Noel Mason Hunter Plate and Darren Green Memorial Trophy.
Kathleen will be sadly missed and fondly remembered by all of the Melbourne Royal community. Our sincere condolences and sympathy go to her husband Richard (Melbourne Royal Life Councillor/Honorary Life member) and family.
You can read about Kath's remarkable contribution to Melbourne Royal and details of the memorial service here.
Donald had an association with Melbourne Royal spanning more than 40 years. He was well known to the Melbourne Royal Poultry competition community as an exhibitor and steward, as well being a member of the Melbourne Royal Heritage Committee. Don received Honorary Life membership in 1990 and was awarded a President's Medal in 2003. Our sincere condolences and sympathy to Don's family and friends.
Thank you for your ongoing involvement and interest in Melbourne Royal. I look forward to sharing all the exciting news around the 2023 Melbourne Royal Show next month.
Brad Jenkins
CEO, Melbourne Royal