CEO Update - September 2022
21 Sep 2022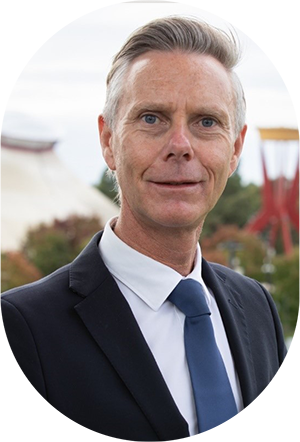 Happy Show time! The Melbourne Royal Show returns better than ever in 2022 with the opening day tomorrow, Thursday 22 September being a sell-out.
50,000 tickets were available and they have all been snapped up for the opening day of the 2022 Melbourne Royal Show, making it a record Day 1 attendance and the first ever sell-out.
Tickets remain available for the other ten days of the Show, with Friday 23, Saturday 24, and Sunday 25 September all selling fast.
The daily capacities are deigned to ensure visitors have a safe and enjoyable experience with family and friends, which ever day they come to the 2022 Melbourne Royal Show. Tickets are only available for purchase online at royalshow.com.au, and the day to attendance needs to be selected. 
The interest, excitement and enthusiasm is amazing. The two-year hiatus provided the opportunity to review, reimagine and reset the Show to return better than ever this year with new attractions, more fun, greater value and bigger smiles! Visitors to this year's Show will enjoy great family fun and farm experiences by day and a feast of food, spectacular entertainment and live music by night.
Most notably, all children 14 years and under are admitted free thanks to funding support from Agriculture Victoria. This wonderful initiative enables more families to attend the Show this year and enjoy learning the value and importance of Victorian agriculture.
Already we are seeing the positive impact of free admission for children, with ticket sales more than 80% higher than at the same time in 2019 and 2018.
Importantly, the opening day of the Show is an opportunity for the Victorian community to come together on a national public holiday to acknowledge and celebrate the life and service of the late Queen Elizabeth II.
To pay tribute to the late Queen's reign and remarkable sense of duty and dedication, we are holding a ceremony at the Show on Thursday 22 September at 10.50am including one minute's silence across the entire Showgrounds at 11am.
Melbourne Royal has a long a proud history of acknowledging and celebrating the late Queen Elizabeth II at the Melbourne Royal Show including celebrating Her Majesty's Coronation at the 1953 Melbourne Royal Show and Her Majesty's 25th year on the Throne at the 1977 Melbourne Royal Show. This proud tradition will continue on Thursday 22 September at the Melbourne Royal Show.
The Melbourne Royal Show is the Victorian major event that brings the community together to celebrate agriculture – producers, products and produce - from rural and regional Victoria to greater Melbourne, it's for all Victorians.
Some will travel with their livestock from Gippsland, Western District or the Mallee, while others will come by Metro train from Werribee, Craigieburn, Frankston, Glen Waverley, Caulfield, Camberwell, Sandringham or Sunbury.
And whether you're 8 or 80, from the city or the country, Melbourne Royal Show has thousands of activities, sights, sounds, tastes and experiences to excite, enthral and entertain you this year.
Considerable thought, planning and effort into making this year's Show the best ever! Upon attending the Show this year, you will notice:
Greater prominence of Agriculture around the grounds
Enhanced food and beverage experiences with newly curated bespoke outdoor dining precincts such as Graze and the Melbourne laneway.
Increased Community involvement including an all-new Nine News Local Heroes Pavilion, Community acts performing daily on the main stage, and more than 1100 volunteers assisting us deliver the Show
Greater emphasis on Rural and Regional Victorian products, producers and produce
Bigger and better entertainment, attractions and experiences curated to appeal to families during the day and teens and young adults at night including Cosentino, Australia's best Grand Illusionist along with massive line up of live music with a different artist each night, headlined by Havana Brown, The Veronicas, Baker Boy and Sneaky Sound System.
Improved Visitor experience with more seating, undercover areas and increased capacity for the day and night entertainment program
Greater value with children 14 years and under admitted free, along with many more free attractions including miniature train rides for young children, Pentavite Junior Harvest Journey and Woolworths Discovery bus.
For all your Show information, I encourage you to read the Herald Sun Showguide or visit royalshow.com.au
The true stars of the Show are the animals and their handlers all vying to win a coveted Melbourne Royal blue ribbon, from livestock and their handlers to show horses and their champion riders, poultry and their fanciers and the championship dogs and their owners. From the most intricate creations of the art, craft and cookery entrants and the strength and skill of the woodchoppers all striving to claim a Melbourne Royal blue ribbon. I wish all exhibitors and competitor the best of luck in their pursuit of winning Best in Show.
I thank members of our Show Competitions Committees who volunteer their valuable time to assist us develop and deliver quality agricultural and leisure interest competitions and importantly provide wonderful support, counsel and advice.
It would not be possible to successfully plan and deliver this year's Show without the support of our valued sponsors, partners, suppliers, exhibitors and volunteers. I thank everyone who is involved this year and trust that your involvement is rewarding and enjoyable.
We have a record number of Show sponsors and partners this year and we are most grateful for their support and involvement. Thank you to our Principal Partners Agriculture Victoria, Coca-Cola Europacific Partners, Woolworths and Kubota Australia along with our major sponsors TAC, Sushi Hub, Herald Sun, Best Friends Pets and all other sponsors including PURA, Pentavite and Baketico who are new sponsors for 2022.
The Melbourne Royal Show is many things to many Victorians, it's where happy memories have been made since 1848…and we look forward to making many more in 2022.
I look forward to seeing your smile at the Show and trust you and your family and friends have an enjoyable experience and make many more happy memories.