CEO Update - Show Wrap-up
03 Oct 2022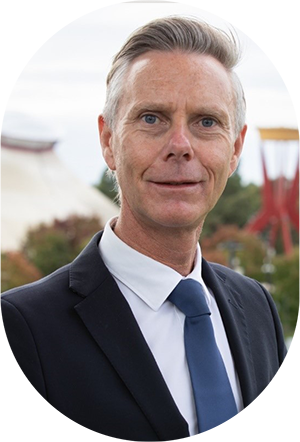 The 2022 Melbourne Royal Show returned bigger and better than ever!
Thank you! Victoria's most loved and iconic community event, the Melbourne Royal Show, returned in 2022 better than ever with more smiles and bigger attendances thanks to your support, passion and involvement!
Over the 11 days of the 2022 Melbourne Royal Show from Thursday 22 September to Sunday 2 October, we proudly saw:
• 501,784 people come through the gates across 11 days, the highest attendance for 15 years
• More than 50,000 attended each of the first four days
• The first day, Thursday 22 September was a sell-out and a record Day 1 attendance
• Sunday 25 September was also a sell-out
• On eight of the 11 days, more than 40,000 attended, including the final day, Sunday 1 October
The Melbourne Royal Show is the Victorian major event that brings the community together to celebrate agriculture – producers, products and produce - from rural and regional Victoria to greater Melbourne, it's for all Victorians.
Visitors to this year's Show loved the great family fun and farm experiences by day and a feast of fabulous food, spectacular entertainment and live music by night. The new and improved layout and the addition of new food precincts including Melbourne Laneway and Graze open-air dining with ample seating were a huge success.
For the first time this year, the number of tickets available for sale each day was capped at 50,000. The self-imposed limit on ticket sales was implemented to provide the best possible visitor experience and improve the visitor flow around the site.
The Victorian Government support of children 14 years and under being admitted free was an incredible success and greatly contributed to the increased attendance, with almost 180,000 child tickets redeemed.
After the two-year hiatus it was incredibly pleasing to see half-a-million people come along and enjoy a great day and night out with family and friends at the 2022 Melbourne Royal Show. The Melbourne Royal Show is the much-loved Victorian major event that puts smiles on faces and brings the community together to celebrate agriculture. We are most grateful to the Victorian community for supporting the 2022 Melbourne Royal Show and making it better than ever.
Some travelled in truck with livestock from Geelong, Gippsland or the Mallee, while others caught the train in from Werribee, Craigieburn, Frankston, Glen Waverley, Caulfield, Camberwell, Sandringham or Sunbury.
From those aged 8 to 80, from the city and the country, the 2022 Melbourne Royal Show had thousands of activities, sights, sounds, tastes and experiences to excite, enthral and entertain visitors.
The true stars of the Show were the thousands of animals and their handlers all vying to win a coveted Melbourne Royal blue ribbon. From livestock and their handlers to show horses and their champion riders, poultry and their fanciers and the championship dogs and their owners.
Over 3,300 of the most intricate creations of the art, craft and cookery entrants were on display along with the strength and skill of the woodchoppers all striving to claim a Melbourne Royal blue ribbon.
Congratulations to the Country Women's Association (CWA) on selling a record breaking 16,027 scones with jam and cream.
The Show After Dark also saw increased evening attendances with the most popular nights being Friday 23 September with The Veronica's, Friday 30 September with Sneaky Sound System and Saturday 1 October with Baker Boy.
Thank you to everyone who attended, and everyone involved in the making the Melbourne Royal Show better than ever in particular:
Melbourne Royal Competition Committees for their tireless work, commitment, passion and enthusiasm to maximize the appeal and success of their respective competitions. We are most grateful for their involvement and support.
The 1100 volunteers who assisted us deliver the event, involved a variety of roles from judges, stewards and customer service
Competitors and exhibitors for taking part in the Show and congratulations to all those who won a coveted Melbourne Royal blue ribbon
Melbourne Royal members. We welcomed a significant number of new members this year and I trust those who chose to be members enjoyed great value and benefit from being a member.
Sponsors and Partners. Thank you to our Principal partners Agriculture Victoria, Coca Cola Europacific Partners, Kubota Australia and Woolworths along with our major sponsorsBest Friends Pets, Sushi Hub and TAC and sponsors Apiam Animal Health, Baketico Bakeri & Larder, Coffex Coffee Roasters, Herald Sun, LifeWise Pet Nutrition, Metro, Pentavite, Petcover, PURA, The Alternative Dairy Co. and Victoria Farmers Federation
Carnival operators, showbag retailers, food vendors and retail exhibitors
Hundreds of casual staff and more than 900 business were involved in some way with the 2022 Show including suppliers and service providers.
Considerable thought, planning and effort went into delivering this year's Show after a 2-year hiatus and I am incredibly proud of the Melbourne Royal staff and their commitment, energy and enthusiasm to ensure the Show returned better than ever in 2022. I am grateful to lead such a fabulous team who are passionate and committed to Be FIRST – fearless, innovative, respectful, successful and together.
The Melbourne Royal Show is many things to many Victorians. It's the celebration of agriculture that has been creating happy memories since 1848 and more will be made in 2023 from Thursday 21 September to Sunday 1 October when the Melbourne Royal Show celebrates 175 years.
​