Grace Calder elected as Chair of the Melbourne Royal Emerging Leaders Group
06 Dec 2021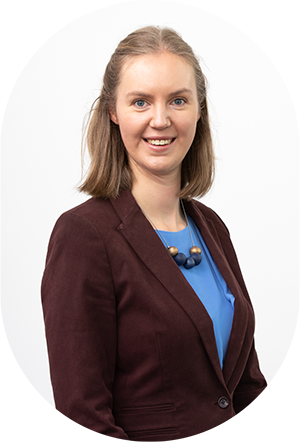 The Melbourne Royal® Board recently endorsed Grace Calder as the inaugural chair of the Emerging Leaders Group.

Grace is a passionate young agricultural leader who is well networked in both industry and government. She has a keen interest and knowledge in agriculture with a background in agricultural shows, sheep breeding and animal welfare.

A passionate and active volunteer, Grace provides her time to assist with the Victorian Sheep Show and Ram Sale Committee, Creswick CFA and serves on the Victorian State Committee of the Australian Corriedale Association.
Grace completed her formal training with a Bachelor of Agricultural Science and Bachelor of Business in 2014 and currently works as a Senior Project Officer, Training and Engagement (Animal Welfare) at Department of Jobs, Precincts and Regions.

Melbourne Royal congratulates Grace on her appointment and looks forward to seeing the many successful programs that are delivered by her and the Emerging Leaders Group throughout 2022 and beyond.
Recently, the Emerging Leaders Group hosted their first 'Agri-Chat,' a new initiative that provides a platform for a lively discussion, focusing on a variety of topics relating to the future of agriculture.
To maximize attendance, the inaugural Agri-Chat was a virtual event, held on the eve of National Agriculture Day with panelists Simone Kain, Julia Waite, Guy Coleman and Kimberly Pellosis discussing The Journey of AgTech: Breaking Barriers & Exploring Innovative Opportunities.
The Melbourne Royal Emerging Leaders Group is a platform for young Victorian agri-professionals aged 18-35 to make a valuable contribution to promoting agriculture, cultivating events and strengthening communities.
Comprising of participants from throughout Victoria, the inaugural nine members are Grace Calder, Ashlea Cross, Danyel Cucinotta, Tom Havers, Luke Hooke, Jami Luhrs, Jessica Parker, Kimberly Pellosis and Callum Taylor.
Each of the nine members have been elected for a period of up to three years and will meet up to six times annually, either face-to-face or virtually.
You can learn more about each of the Melbourne Royal Emerging Leaders Group members by visiting the Melbourne Royal website