Meet the Emerging Leaders Group
Melbourne Royal is pleased to announce the nine inaugural members of the newly formed Melbourne Royal Emerging Leaders Group
Melbourne Royal Emerging Leaders Group is a platform for young Victorian agri-professionals aged 18-35 to make a valuable contribution to promoting agriculture, cultivating events and strengthening communities.
The nine members represent the diverse range of agricultural industry sectors and will provide advice and representation of the Melbourne Royal to facilitate and support youth initiatives and activities throughout the year.
Comprising of participants from throughout Victoria, the inaugural nine members are Grace Calder, Ashlea Cross, Danyel Cucinotta, Tom Havers, Jami Luhrs, Jessica Parker, Kimberly Pellosis, Callum Taylor, Andrew Spierings and Michaela Glasser and Alexandra Pattinson.
Each of the nine members have been elected for a period of up to three years and will meet up to six times annually, either face-to-face or virtually.   
The Group will be working on a diverse range of activities including assisting the Melbourne Royal staff to deliver the State Final of the Victorian Young Farmers Challenge, held during the Melbourne Royal Show.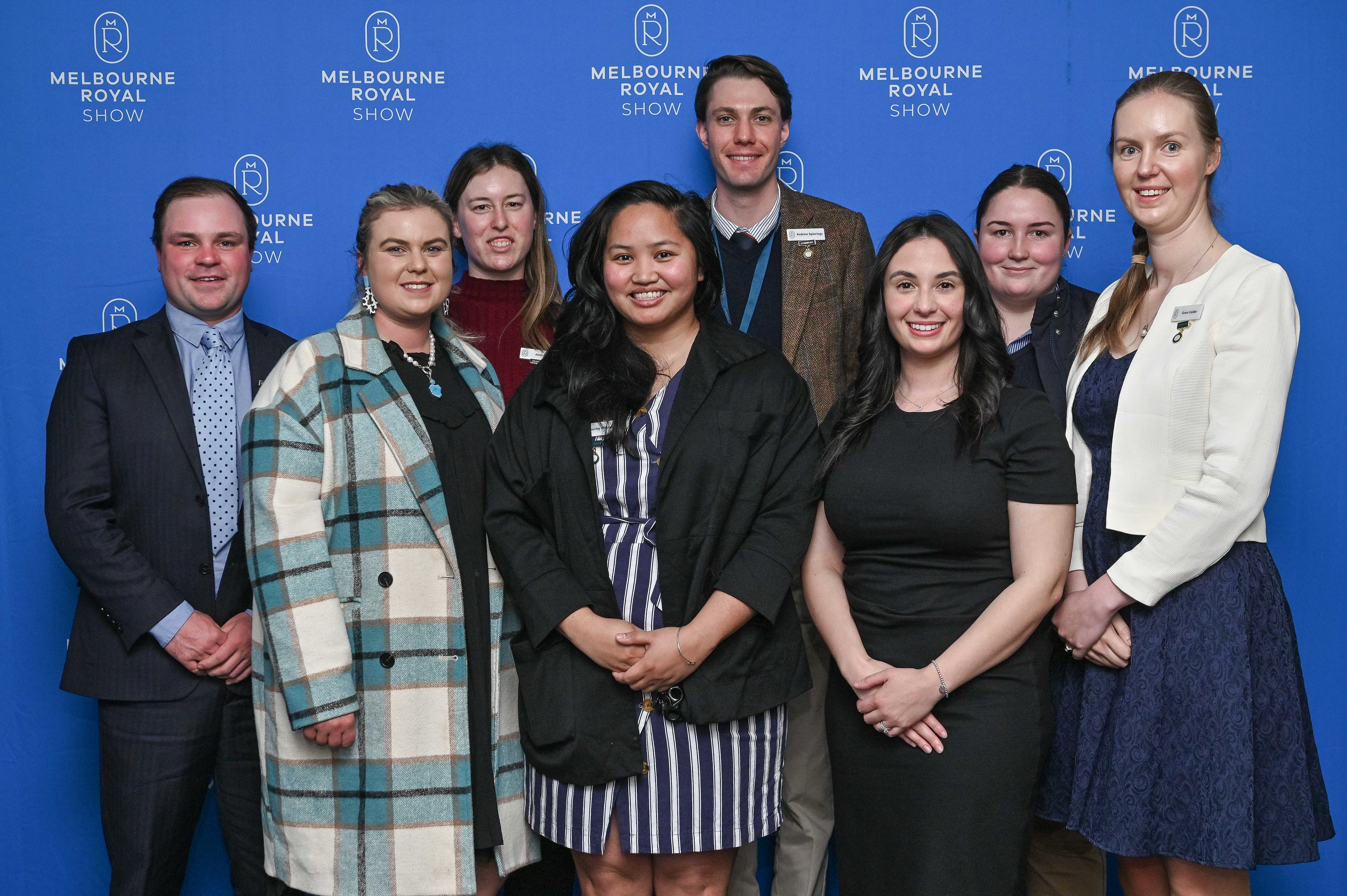 Melbourne Royal Emerging Leaders and VAS Rural Ambassador's at the 2022 Melbourne Royal Show