Australian Young Farmer Challenge
Once a year, the cream of the crop from the state comes together to battle it out for the title of 'Victorian Young Farmer Challenge Champions".
Team Entries are currently closed, and will reopen in 2024.
2023 State Final!
2023's State Final created a spectacle on the Horses in Action Arena at the Melbourne Royal Showgrounds on Saturday 23rd September.
With eight teams competing from across Victoria, competitors battled it out in a series of challenges including extinguishing a fire, building an irrigation system, drafting 20 sheep, driving an ATV, weighing the industry standard of strawberries, calibrating a drench gun and leading an alpaca.
The victors were; Jenny Redpath, Darcy Gervasoni, Lily Carnes, Mitchell Hepburn from Clunes, with the Reserve Champion's being Louise Hobbs, Emily Peck, Hayley Grigg and Edwin Van Ravesteyn; a team made up of State National Rural Ambassador finalists and friends.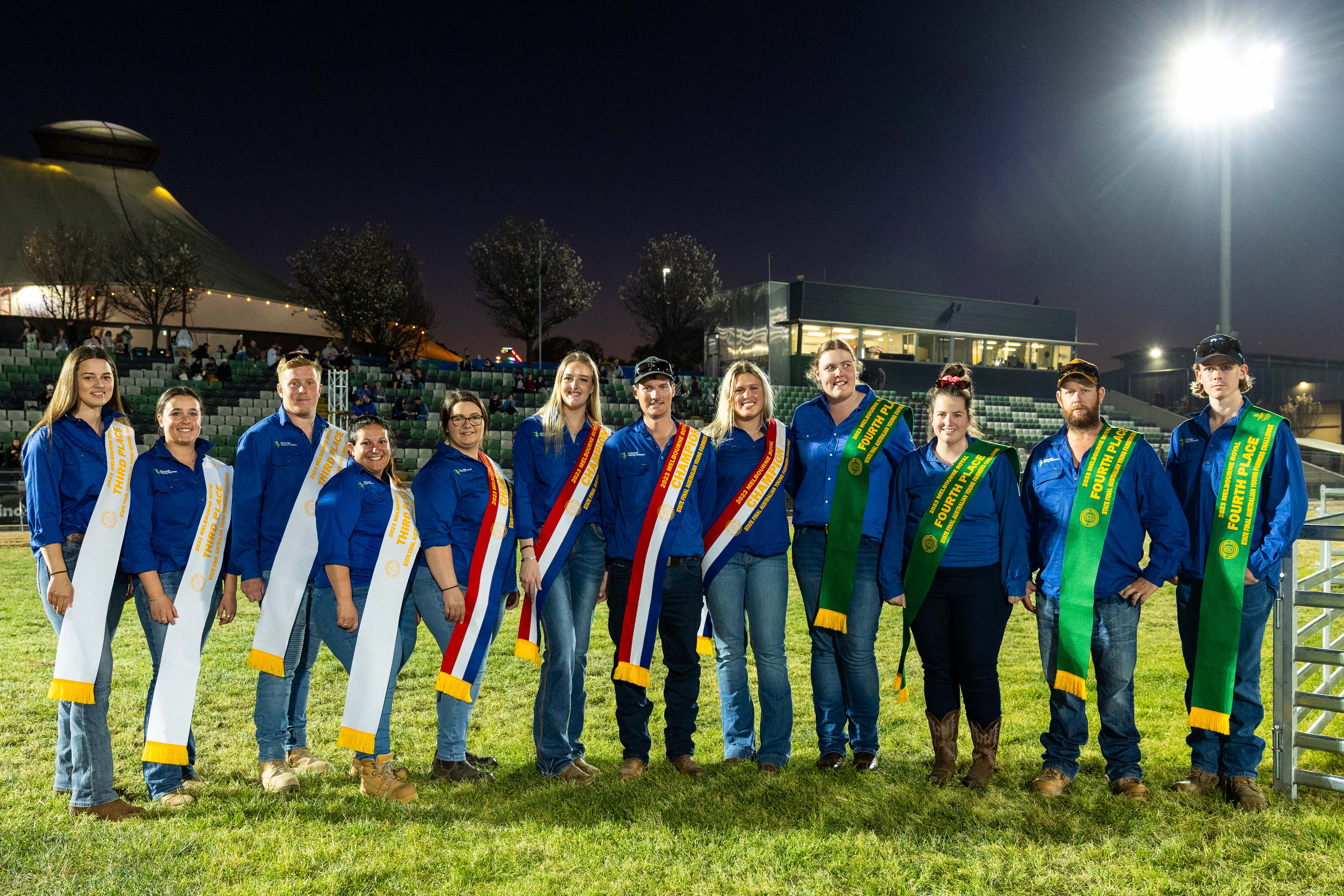 2023 National Final - Royal Adelaide Show
As part of their prize, Melbourne Royal supported Victoria's State Finalists from 2022 to travel to Adelaide in April, to compete in the National Young Farmer's Challenge
With the quiz and challenges highlighted on the grand stage, the competitors were thrown into fire fighting, hay bale rolling and team work challenges among others. It was an exciting and close finish our Victorian team emerged as Reserve Champions, by mere seconds!
Congratulations to Darcy Wade, Quinn Wade, Mackinley Glover and Michael Orchard as the reigning National Reserve Champions!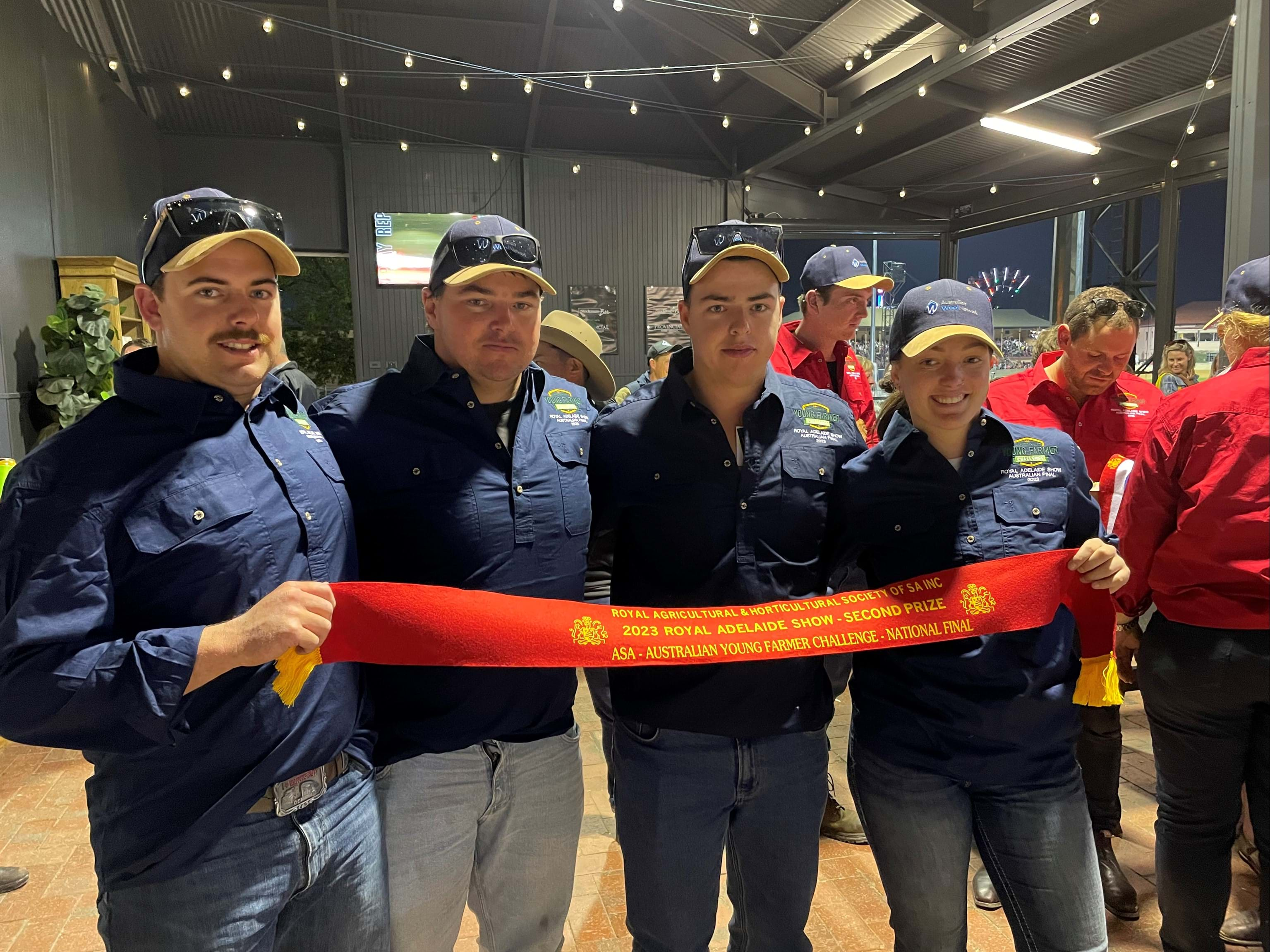 You can also subscribe here to Melbourne Royal news for updates.